Attend one or more of our special fundraising events or host your own event to benefit the Alzheimer's Association.
---
Walk to End Alzheimer's®
The End of Alzheimer's Starts Here.
Join the Alzheimer's Association Walk to End Alzheimer's and unite in a movement to reclaim the future for millions. Since 1989, we've mobilized millions of Americans in the Alzheimer's Association Memory Walk®; now, we ask you to register for Walk to End Alzheimer's, the nation's largest event to raise awareness and funds for Alzheimer care, support and research. Together, we can end Alzheimer's disease the nation's sixth-leading cause of death. It is an all-age, all-ability event held in nearly 600 communities nationwide. Together, we are an unstoppable force against Alzheimer's. Join us. More
---
The Longest Day
Join with friends and family across the country, or even the world, and form a team today. The Longest Day is a team event to raise funds and awareness for the Alzheimer's Association
®
. Held annually on the summer solstice, the duration of this sunrise-to-sunset event symbolizes the challenging journey of those living with the disease and their caregivers. Teams are encouraged to create their own experience as they fundraise and participate in an activity they love to honor someone facing the disease.
More
---
Reason to Hope
Reason to Hope is a powerful 60-minute program on Alzheimer's disease. Though there is no cost to attend the luncheon, all Table Hosts and their guests will be asked at the conclusion to support the Alzheimer's community by making a one-time gift or multi-year pledge to the Alzheimer's Association. The goal for the event is to spread our message into the communities we serve and raise funds for the critical work we do.

DES MOINES
Wednesday, June 6th, 2018
Glen Oaks Country Club
1401 Glen Oaks Drive, West Des Moines, IA 50266
Doors Open & Networking - 11:30 a.m.
Lunch & Program - 12 p.m.
For more details on the event, to reserve a spot at a table, or to become a Sponsor or Table Host, contact:
Danielle Etter
detter@alz.org
515.218.2675.
Presenting Sponsor
Lunch Sponsor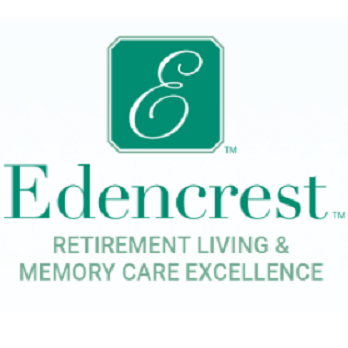 ---
Wine & Chocolate Festival
Since its creation in 1994, the Wine & Chocolate Festival (changed from Wine and Roses Festival in 2011) has become not only a tradition, but also one of the most well attended philanthropic fundraisers in Siouxland. The event has grown from a one evening wine tasting, to a two day - two city event. It is attended by a variety of people, from the serious wine aficionados to the hobbyists to the loyal Alzheimer's Association patrons and finally to those few who just knew it would be one of the best parties of the year. The event will showcase world-renowned winemakers and their wines, enhanced with chocolate. Meals that will not fail to delight your palate! More
---
Do-It-Yourself (DIY) Fundraisers
Are you looking for a way to use your creativity and raise money for the Alzheimer's Association? Why not host your own fundraising event? You can host events that help raise money for your walk team (called Wrap-Around Events) or host your own event (other than a walk) to benefit the Alzheimer's Association (golf tournament, wine tasting, bike ride, etc). It's easy, fun and provides critical support for services of people with Alzheimer's.
Determine if you will be raising funds for your Walk to End Alzheimer's team (Wrap-Around Event) or hosting your own 3rd Party Event benefiting the Alzheimer's Association.
Contact your local Alzheimer's Association office with your event idea to determine if we need additional paperwork completed. Currently, if you would like to use the Alzheimer's Association or Walk to End Alzheimer's registered trademarked logos or their written name for your event, you MUST complete paperwork before using our logo.
Host your event, and have fun!
Submit your event report along with proceeds to the Alzheimer's Association, Greater Iowa Chapter (report is only needed if you are hosting a 3rd Party Event to benefit the Alzheimer's Association). ALL CHECKS MUST BE MADE OUT TO THE ALZHEIMER'S ASSOCIATION.
**Please note that the use of the Alzheimer's Association LOGO OR NAME MUST BE APPROVED prior to placing it on ANY materials used in your events. Please contact your local staff for additional details or if you have questions.**